ABOUT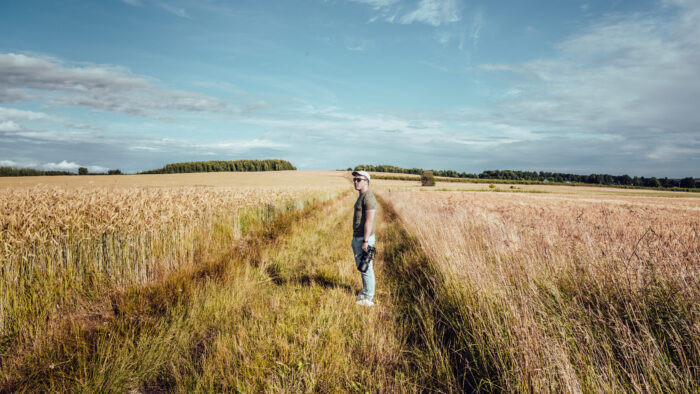 I am an Estonian nature and sports photographer for almost 8 years.
I enjoy travelling around the world and seeking unique moments to capture on land and sea.
I'm using only natural light and the photos are not staged.
The minimalistic approach and a love for fine art best describe my work.
AWARDS

2022, 🏆 Sony World Photography Awards, Winner in Motion category OPEN, Photo: "Surfing Festival"
2022, 🏆 Sony World Photography Awards, Estonian National Award, Photo: "Surfing Festival"
2022,🥈Fine Art Photography Awards, 2nd place in the People category, Photo: "Perspectives"
2022, ⭐ IPA – One Shot – Color Awards, Honorable Mention in Architecture, Photo: "Blossom of fern"
2022, 🏆International Photography Awards, Winner in subcategory Winter Sports, Photo: "Sequence" 
2022,🥈International Photography Awards, 2nd Place in subcategory Summer Sports, Photo: "Aim High" 
2022, ⭐ The Motif Collective – Silhouettes, Shortlist, Photo: "Aim High" 
2022, ⭐ LensCulture Art Photography Awards, Editors Picks, Photo: "Explorer"
2022,🏆 Tokyo International Foto Awards, Winning Placement Winner in Events-Sport, Photo: "Surfing Festival"
2022, ⭐ Monochrome Awards, Honorable Mention in Fine Art, Photo: "Explorer"
2022, 🥉 reFocus Awards – Black & White, 3rd place in Minimalism, Photo: "Explorer"
2023, ⭐ Sony World Photography Awards, Shortlist in Motion category OPEN, Photo: "Sequence"
2023, 🥉 Fine Art Photography Awards, SERIES 3rd place in Seascape, Professional, Series "Dystopia"
EXHIBITIONS
2022,📍London, @Somerset House, Sony World Photography Awards Exhibition
2022,📍New York, Tokyo, Switzerland, Milano, Birmingham, Buenos Aires,
Liverpool, San Diego, Berlin Traveling Exhibition, Sony World Photography Awards Travelling Exhibition
PUBLISHED
Forbes
BBC News
Eesti Foto
ERR
Photopoint
Digigeenius
Miterassa
World Photography Organisation
Digital Camera World
The Mozinity
NPR
Petapixel
The Colossal
Daily Maverick
IPA OneShot Color
Royal Photography Society
MAGAZINES: